What is The Best Dress and Match in June
For most friends in the northern hemisphere, as well as friends in all tropical areas, the weather in June has entered the summer, and clothing and collocation are mainly sun protection, comfort and fashion! Be simple and fashionable in collocation, but also bear the beauty. In daily life, many female friends, in pursuit of age-reducing fashion sense, prefer to use some fancy clothing accessories, eager to achieve the effect of eye-catching personality, which is often counterproductive, either the color scheme is too eye-catching or the style is too exaggerated. What kind of summer wear can combine "fashion", "eye-catching" and "age-reducing"? Let's get some inspiration through some examples of fashion bloggers or stars.

This is a photo taken by Bella Hadid during her holiday in France. Do you think it's like wearing a one-piece bathing suit and her boyfriend's big shorts?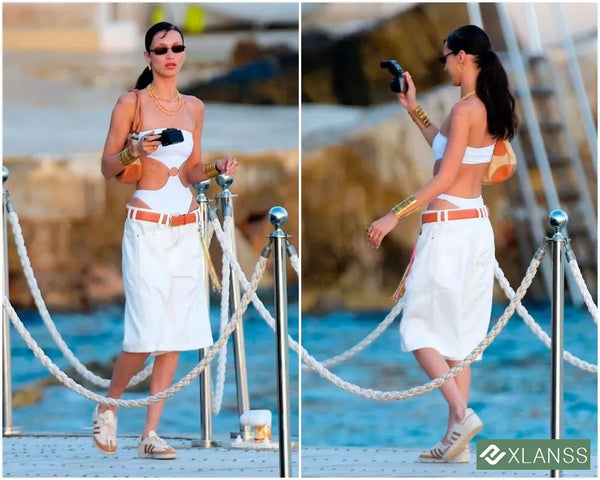 Before she came to her senses, she went out in a bathing suit again. This time it was paired with a white shirt and an Orseund Iris pleated skirt.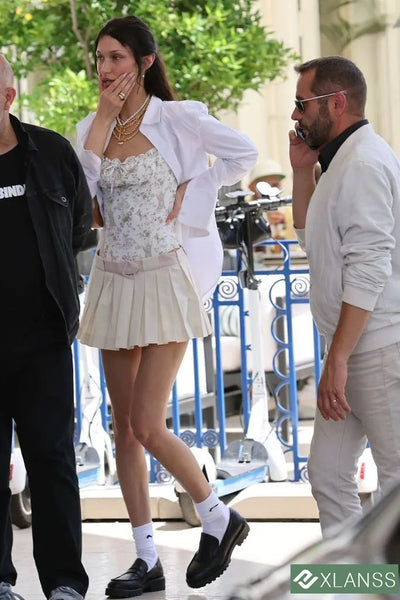 Bella's floral bathing suit is quite idyllic, and it's from the cooperation series of her sisters Gigi and Frankies Bikinis, and it costs 185 dollars each. Just started selling, it's no wonder Bella has to mix it carefully to promote her sister's new products.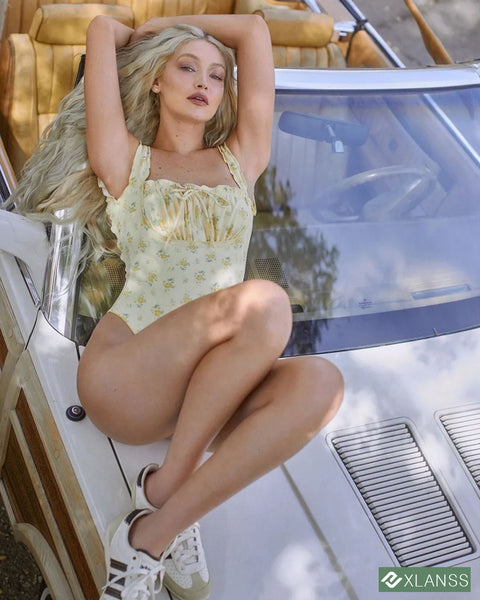 I think Bella is also careful in the choice of sunglasses. Plain clothes with pure black sunglasses have a distinct layering. Many friends think that pure black sunglasses should be the best choice for playing at the seaside or participating in some yacht activities, because they have very good shading. This idea seems right, but it is not the best choice. Black sunglasses undoubtedly have the best shading, that is, they block all visible light, thus reducing the damage of strong light to glasses. However, black lenses can also block the reflected light of other things, and we need to pay more attention to them. Wearing them for a long time will make our glasses look tired. And pure black sunglasses will give people a cold feeling.


Try replacing the black sunglasses with Exlanss EL-6306. This season's new sunglasses are made of high-quality environmentally-friendly bamboo and wood materials, combined with colorful appearance, which cater to the holiday relaxation mentality without losing the fashion atmosphere. More importantly, it has a variety of lens colors to choose from, among which brown and gray lenses are obviously the best choice. Because this can not only effectively reduce the damage of strong light to glasses, but also not affect our ability to see things around, and polarized lenses can also greatly reduce the influence of phosphorescence on our eyes. In addition, it has a very high cost performance, which is very suitable for you who are fashionable and smart.

Speaking of which, I really saw a lot of people wearing swimsuits as their daily wear recently! Kim kardashian is one of them. The two black tops in the picture below are actually Balenciaga swimsuits.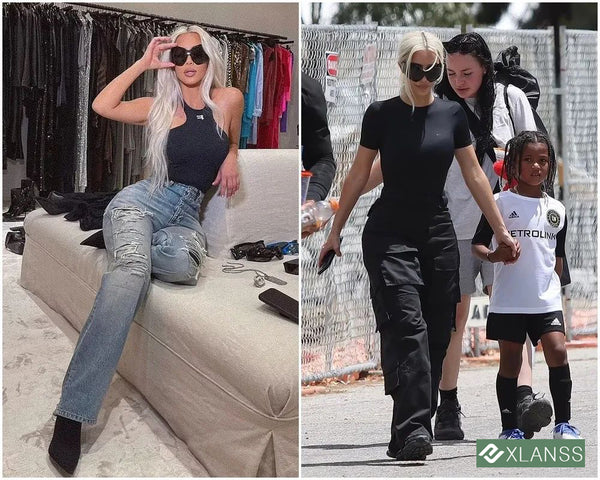 Coincidentally, Dua Lipa was dating a friend a few days ago, and the photos she took casually were also very flamboyant. A Chopova Lowena cartoon swimsuit is worn in the suit, and then a pair of Valentino low-waisted sweatpants are put on.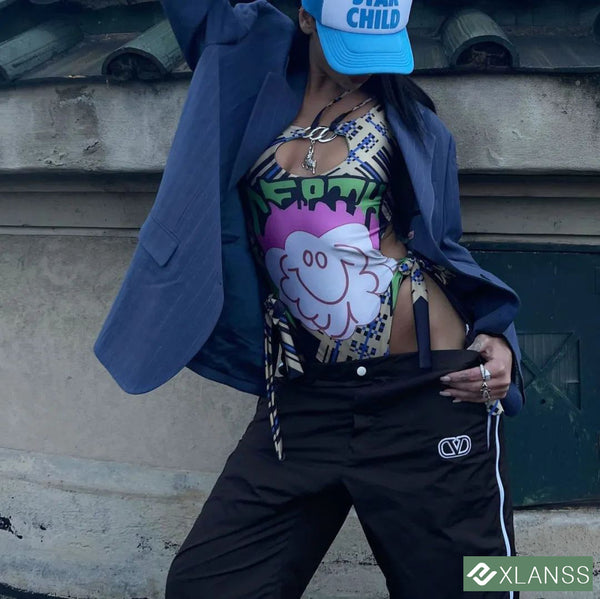 I also saw this trend because of the wearing of several fashion coffee makers. Whether wearing a leather suit or leather pants, Danish stylist Pernille Teisbaek recently likes to use this white Chanel vest as an inner lining. Actually, this is a one-piece swimsuit of Chanel this spring and summer! Very strong urban style and holiday style.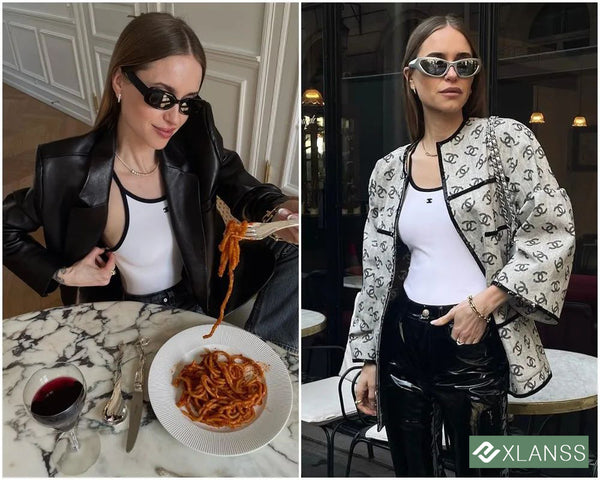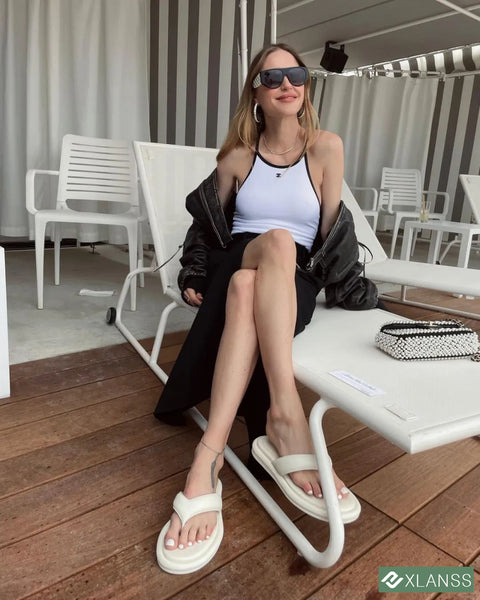 Obviously, Pernille Teisbaek will have more changes in choosing glasses to match clothes. Whether it's pure black sunglasses, fashionable cat-eye glasses, or generous big frames, Pernille Teisbaek has a good grasp. If you also belong to the oval face of Pernille Teisbaek, in addition to these glasses in the picture, you can also try this glasses of Exlanss EL-SS2299. It has fashionable design, durable materials, and extremely high cost performance, which is very suitable for daily dressing and matching, especially for people with fair skin, making the layering in appearance more distinct.


The famous Dutch blogger Annemiek Kessels also changed the black vest inside the suit into Myraswim one-piece swimsuit this week. Does the small hollow design at the waist look more amorous?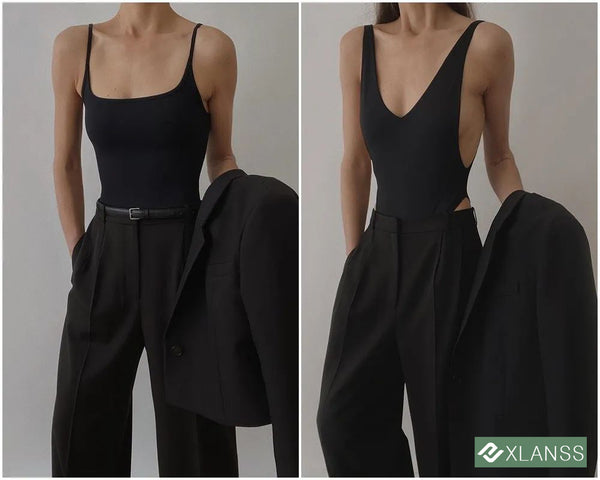 Kerr also wore a pair of light-colored pants outside a palm tree bathing suit in the promotional film made for LV in April. Does this kind of collocation feel better than that of a single model?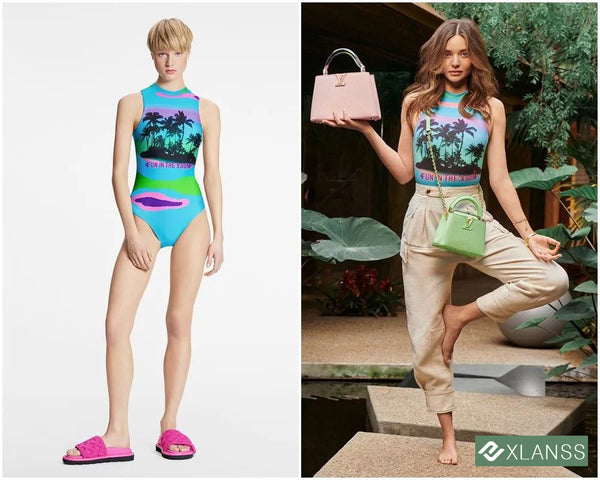 The most powerful is the French fashion director Jen Azoulay. This dress looks so advanced! Actually, this dark green one-shoulder dress is a bathing suit under the name of J.Crew. Paired with the sunglasses of Exlanss EL95034, the whole image is fashionable, capable and imposing.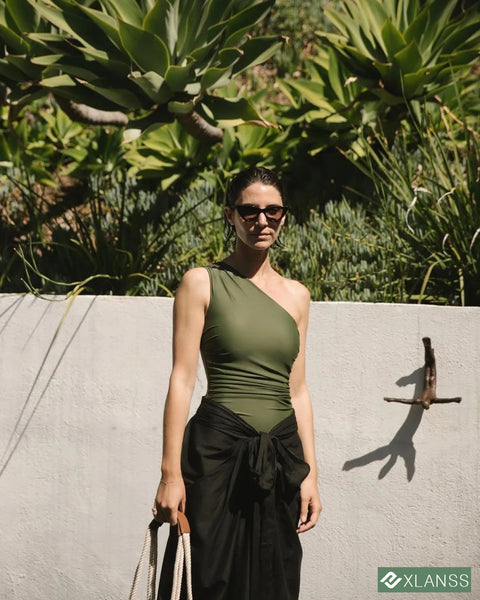 You may ask, why don't you choose a vest and have to wear a swimsuit for the same skin exposure? Finally, let's take a look at how Miss Fox makes the hollow swimsuit more flexible. Is the fluorescent green Alexander Wang hollow swimsuit on the right more sexy and charming than the tight vest on the left?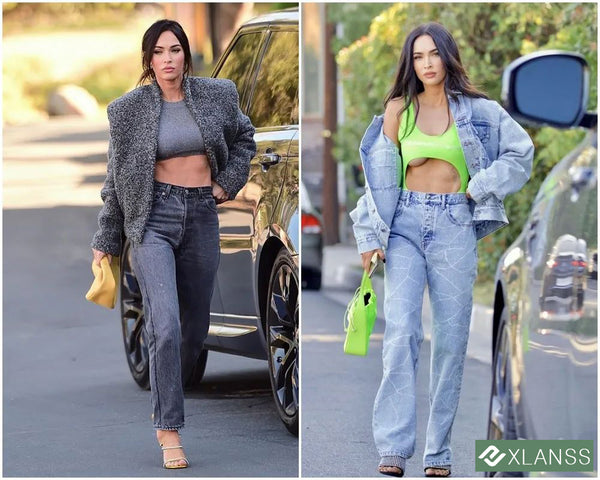 So, even if we can't go on holiday or go to the seaside on weekdays, when you see a beautiful swimsuit, you can buy it, just like the above stars and bloggers, and add it to your daily clothes.
Related Articles:
What is The Difference Between Polarized and Unpolarized Sunglasses
How to Choose the Right Sunglasses Lens Color
How to Choose The Best Sunglasses for Yourself