Comfortable, Cool and Neutral Dress Will Make You Gain Unexpected Results
Recently, I saw the street photos taken by French blogger Anne-Laure Mais, which are really beautiful. But don't these pants she is wearing look like a pair of men's underwear? Did she wear it at home and then go out in it?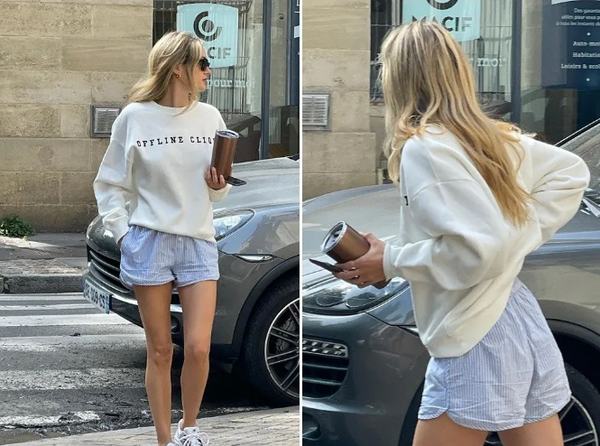 Coincidentally, I also saw Debora Rosa, a Portuguese fashion consultant, wearing these shorts. A logo around the waist of pants is obviously a common feature of boys' underwear.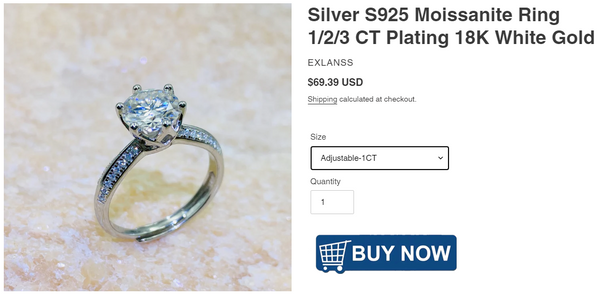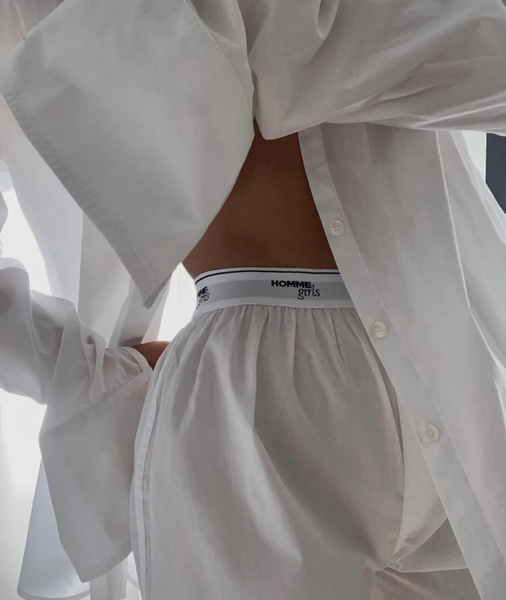 When I carefully observed it again, I was surprised to find that there were many people who wanted to wear it out like this!

For example, the following two Korean girls, Jiyoung Kim, the fashion director, and Dana, the blogger, recently went to the seaside in men's shorts.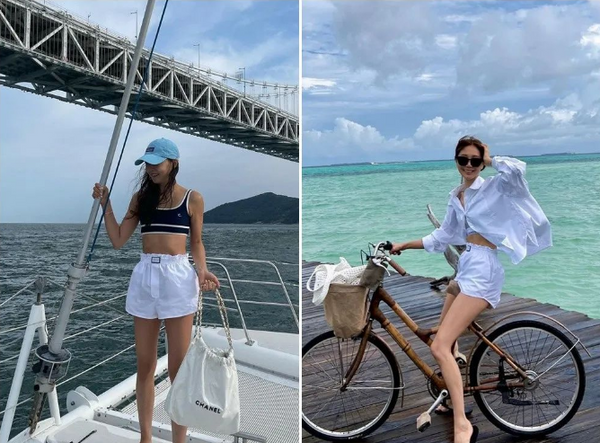 Bella Hadid was playing with her boyfriend at the seaside in France a few days ago. This vintage Prada shorts is also very similar to the loose underwear worn by boys.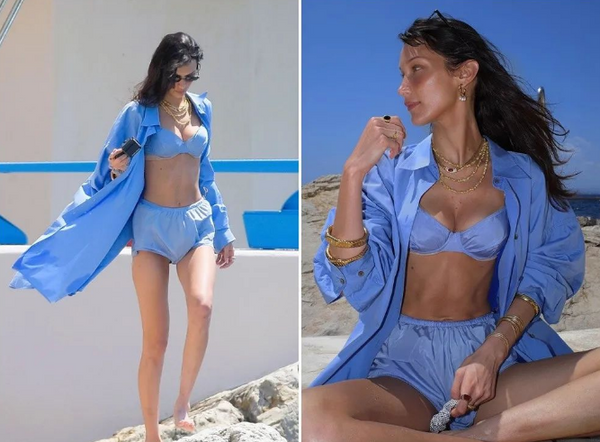 Hallena, a fashion trendsetter, never gave up. From Shaun Samson in 2014 to Alexander Wang before giving birth to a baby in April this year.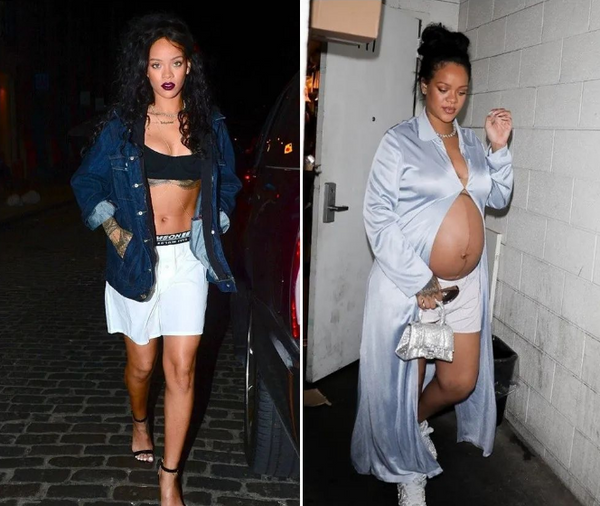 There is Vanessa Hudgens, who participated in Paris Fashion Week in March this year. This dress has been commented by many well-known media and fashionistas, and they all say it is very beautiful. However, I couldn't understand it at that time. How can these shorts look like men's underwear?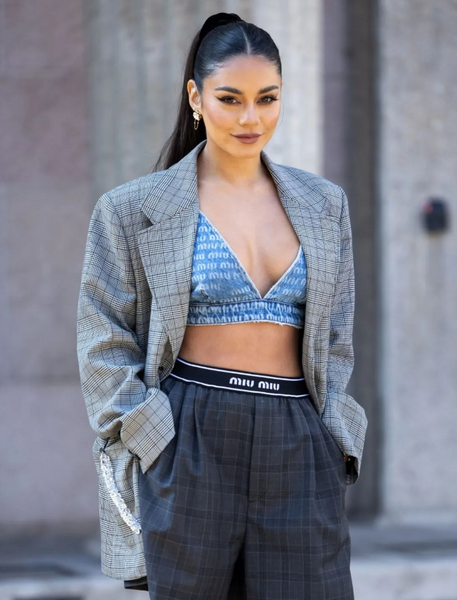 However, in the last month, I finally figured it out. Loose shorts, which are very similar to boxer shorts for men, have become a popular item for girls to wear this summer.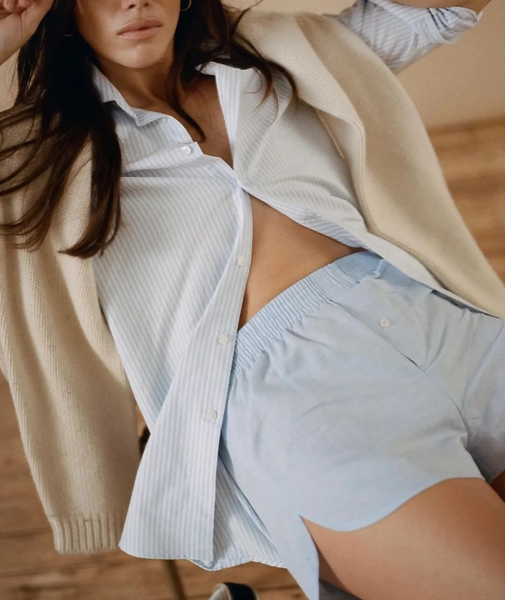 Actually, this kind of trousers was worn by carla bruni on Dior's T-stage in spring and summer of 1995. However, her trousers are too short, perhaps to highlight her slender legs. Moreover, while all-black sunglasses affect the line of sight, they are also a little too cold. I think it would be more appropriate to replace them with Exlanss' EXLANSS The design of fashionable literature and art, with black frame and gray lenses, does not affect the line of sight, but also makes them more approachable.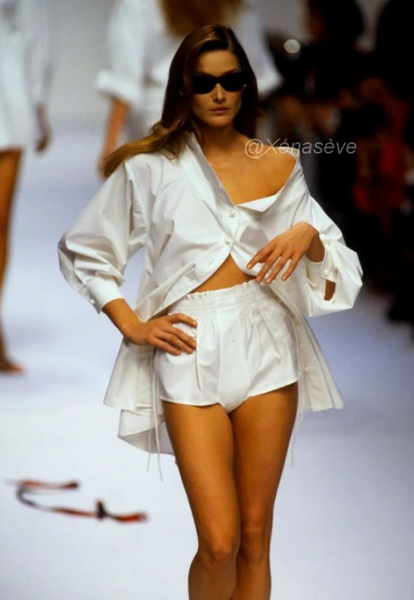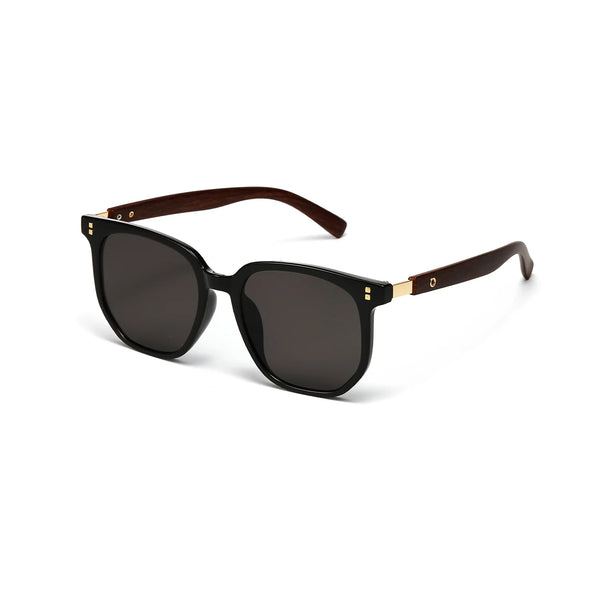 Nowadays, the popular boxer shorts are more inclined to ordinary girls' summer shorts in length and style, and even have a sense of fashion. The picture below is from the British brand Yaitte.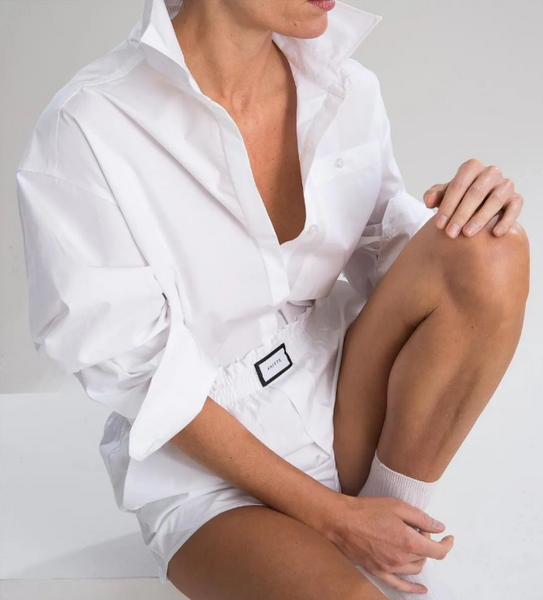 For color and design details, refer to the wearing combination of French blogger Camille Charriere.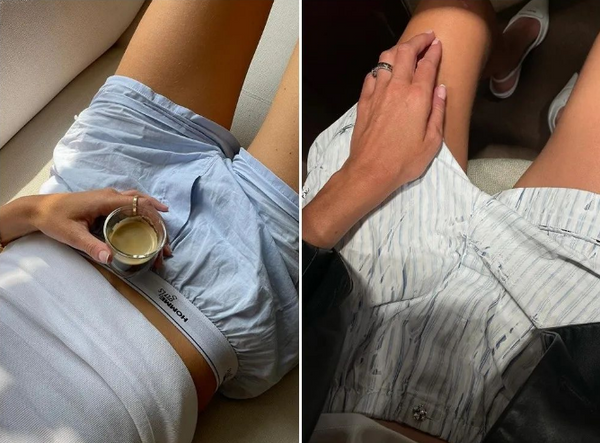 And the home selfie of Debora Rosa, a Portuguese fashion consultant, which is dominated by blue/white/blue and white stripes, with a circle of logo or a row of small buttons in front. It really looks like boys' underwear! But it looks so comfortable.
Elsa Hosk's shorts have all the elements, including blue and white stripes, logo and small buttons in the front row. The blue part of the T-shirt echoes the color of the pants, and the brown Celine bags and shoes echo each other, which is very reasonable and fashionable.
In contrast, the Alexander Wang that Kaia wears is also boxer shorts style, but it seems a little out of line. Because her black silk heels really don't match. Since it is a neutral route, boxer shorts are more suitable for sports and leisure.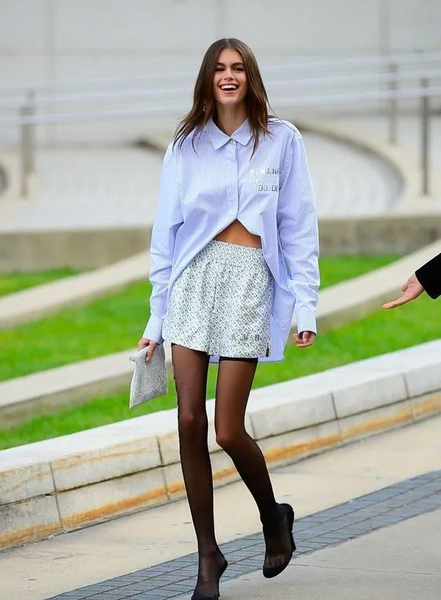 Today, I will introduce how to wear this kind of casual style shorts.
First, like Debora Rosa, a Portuguese fashion consultant, you can cover your shorts with a wide coat.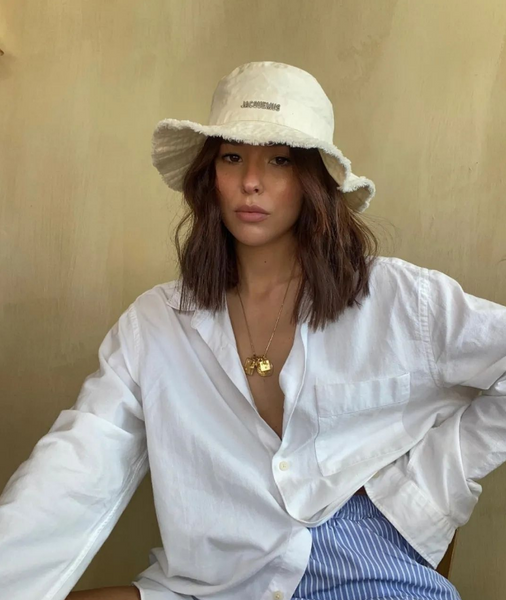 Light blue shorts are versatile! You can cover some parts of your pants with a loose coat.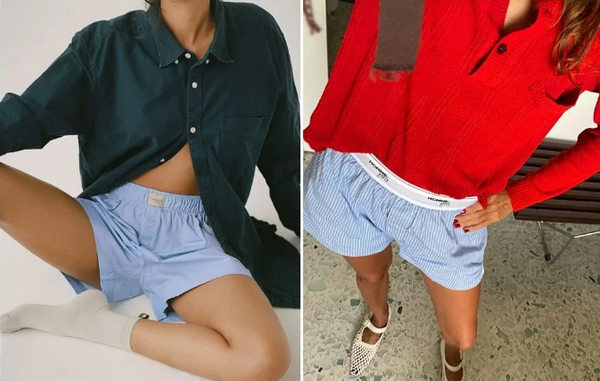 The above two pairs of trousers are from Comme Si and HommeGirls respectively.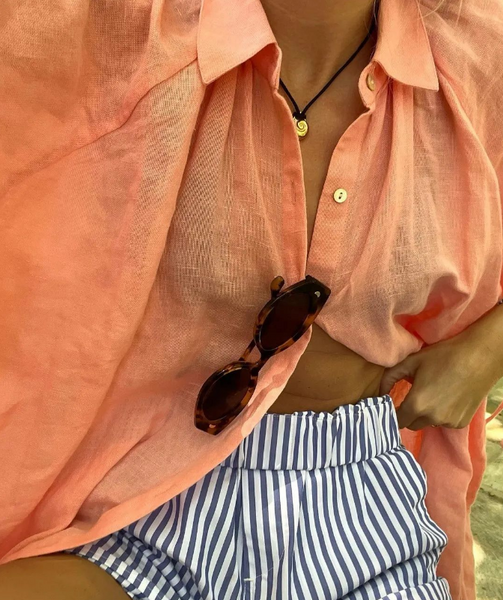 Lucy Williams, a British blogger, comes from WNU, a British brand, and its design is close to normal shorts.
The big pink shirt with only one button, coupled with an Exlanss new Glasses this summer, really gives people a feeling of various customs.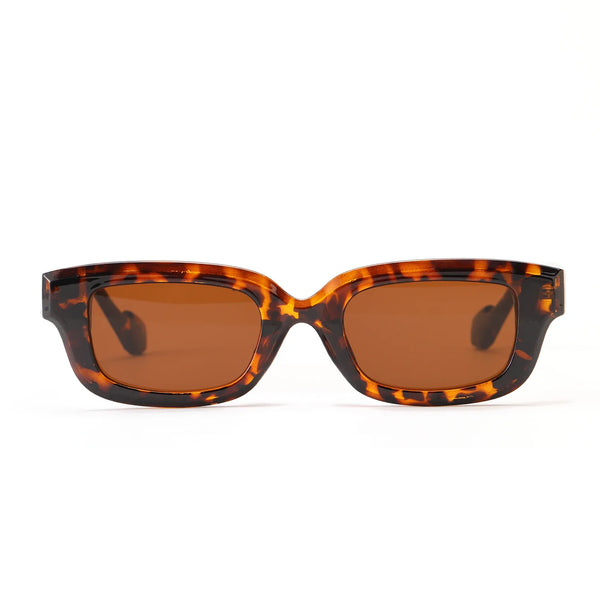 Australian blogger ?Jessica Alizzi and Danish designer Jeanette Madsen chose white shorts, revealing half of them at the hem of the loose top.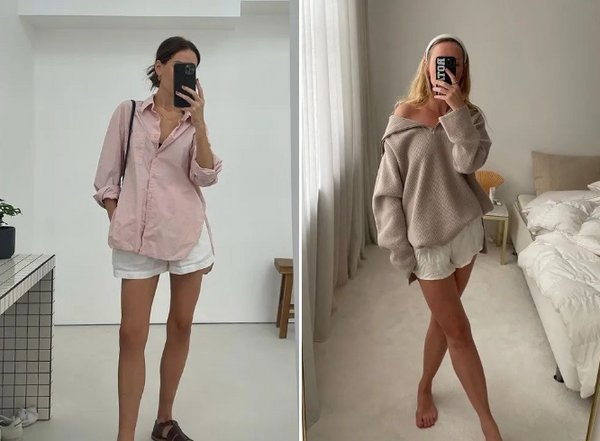 Australian model Eden Kannourakis and Irish blogger Molly McKeever responded with white shorts and white socks, and letter sweaters and baseball caps added a sense of movement.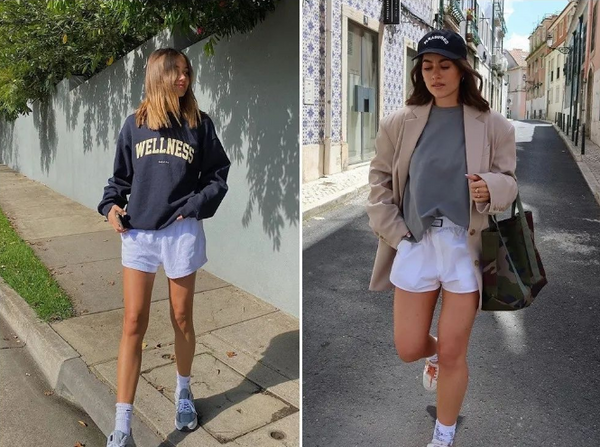 Speaking of white socks, I like the dress of British photographer Alice Zielasko. Do you also want to buy a pair of red striped socks to match your shorts?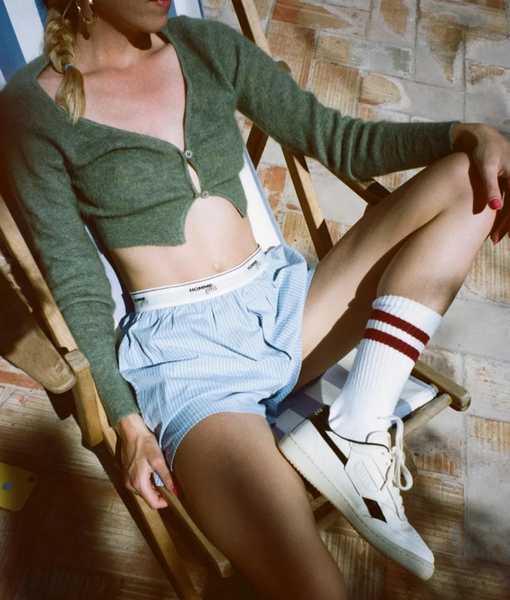 The second collocation suggestion of boxer shorts is that white vest+white shorts should be used as an inside combination, and any clothes should be worn outside. For example, Canadian blogger Sasha Mei's outfit is very practical in summer.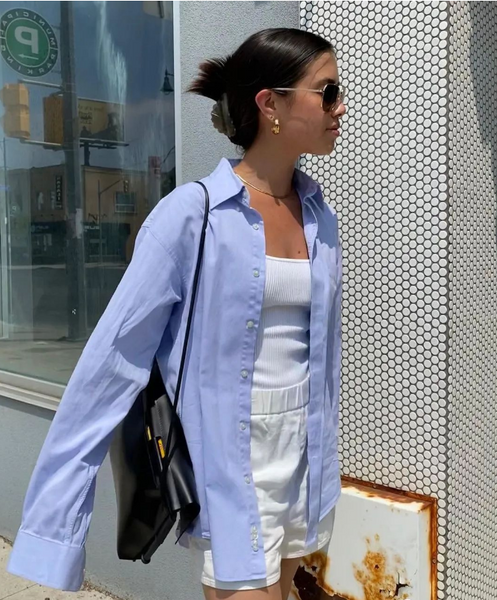 Portuguese fashion consultant Debora Rosa and French blogger Camille Charriere added a black coat and a pair of white socks.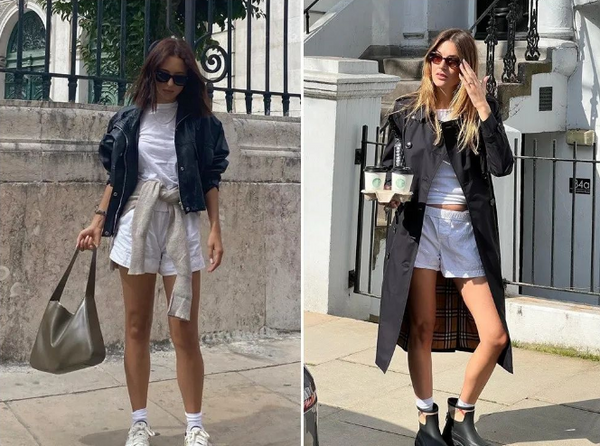 Camille Charriere also wore a black suit just like Danish stylist Pernille Teisbaek.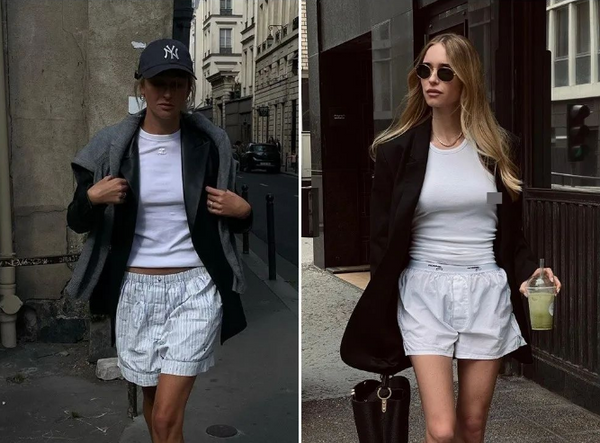 It's cool to wear such casual pants. Exlanss' two glasses, are also perfectly matched.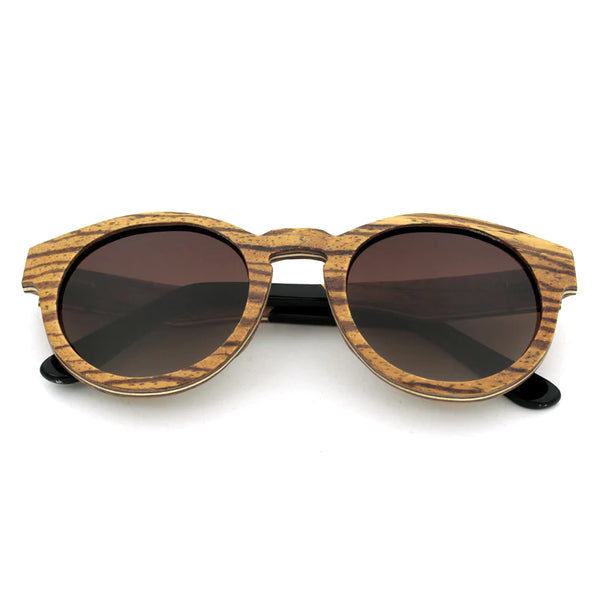 Canadian actress Shay Mitchell chose a brown suit, which I think looks better than a black suit. Shorts from Greek brand Milkwhite. Glasses are also from Exlanss.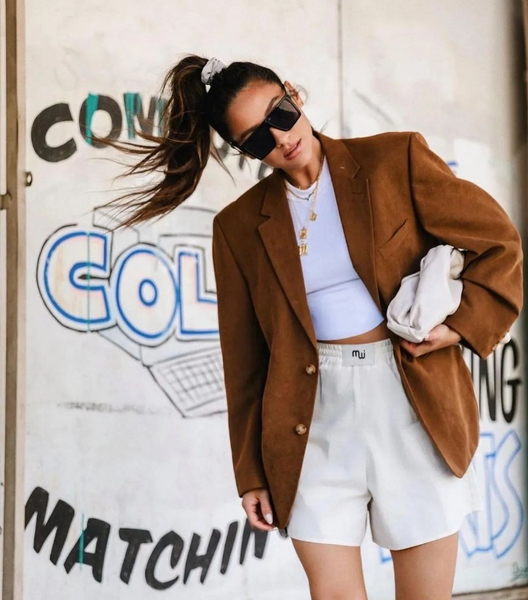 The third matching suggestion of boxer shorts is the original blue shirt+blue shorts, just like the Brazilian designer Mari Giudicelli. The complete set of clothes will look a little more formal.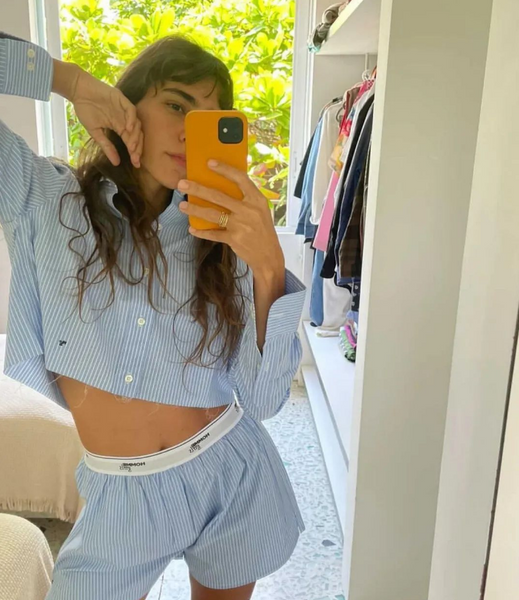 This is what Norwegian blogger Annabel Rosendahl and Portuguese fashion consultant Debora Rosa wear. The suits are from Danish brand Tekla and Swedish brand Arket respectively. In the choice of sunglasses, she used Exlanss.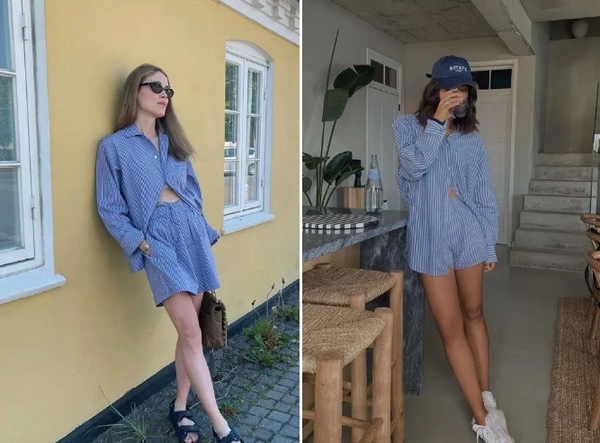 Sara Baceiredo, a Spanish blogger, and Marie Kitsóva, a Russian model, opened their striped shirts and wore a black bikini top to have fun on the mountain/seaside.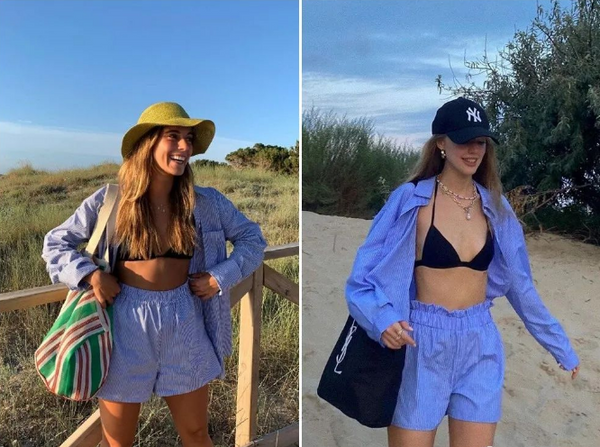 If you want shorts to look away from boys' shorts, you can give up blue and white stripes and choose light blue solid color. Marianne Smyth, a British blogger, looks so cool. It's from the British brand WNU. She wears a black vest and sandals.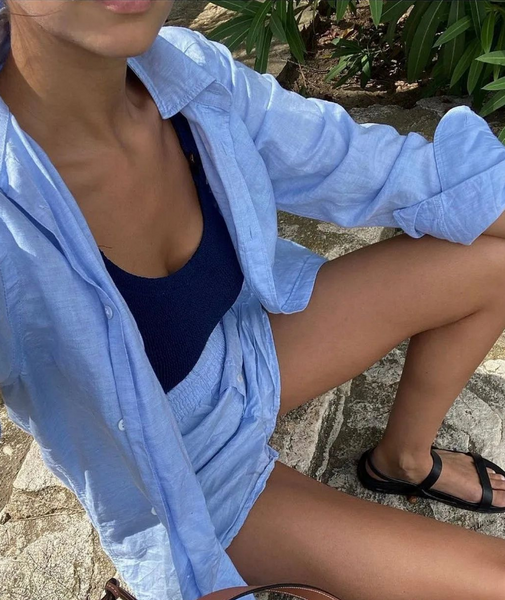 French blogger Claire Most and Danish stylist Pernille Teisbaek's suits are also solid colors, with white vests and white shoes. Clothes from Danielle Cathari and The Frankie Shop.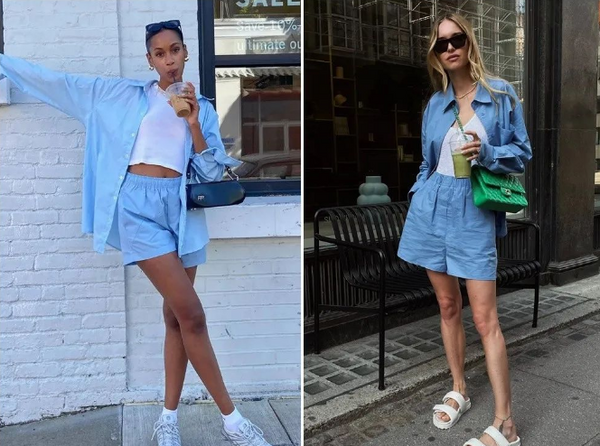 Matilda Djerf, a Swedish blogger, and Jen Ceballos, a Colombian blogger, wore a light blue shirt suit under a wide shoulder suit. There is a wonderful balance between wearing casual shorts and showing your legs.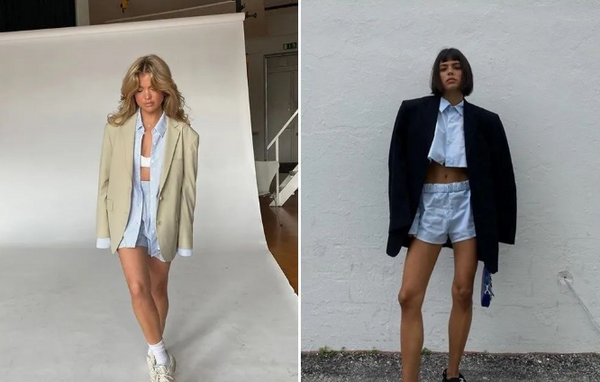 Danish stylist Pernille Teisbaek also has ingenious ideas. When she wears this pair of Australian brand Anna Quan shorts (left picture), she is just like the model of American brand Comme Si (right picture). Her shirt and shorts are slightly different, one with stripes and the other without stripes.
If you think blue is too much like boys' underwear, you can change the color. For example, compared with the blue-and-white striped MNG of Canadian blogger Grece Ghanem, Chiara's orange striped Sporty & Rich on the right is more graceful.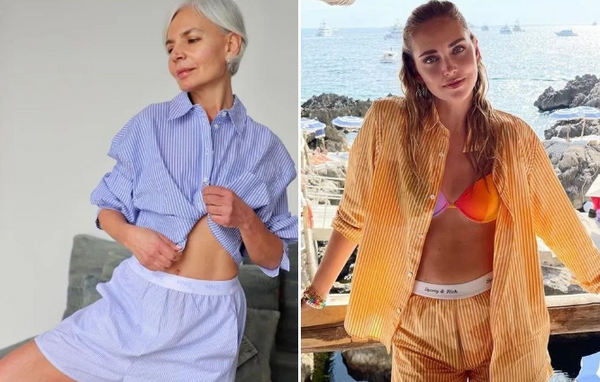 American blogger Aimee Song's LPA is a thin red and white stripe, which is very suitable for home wear or going out.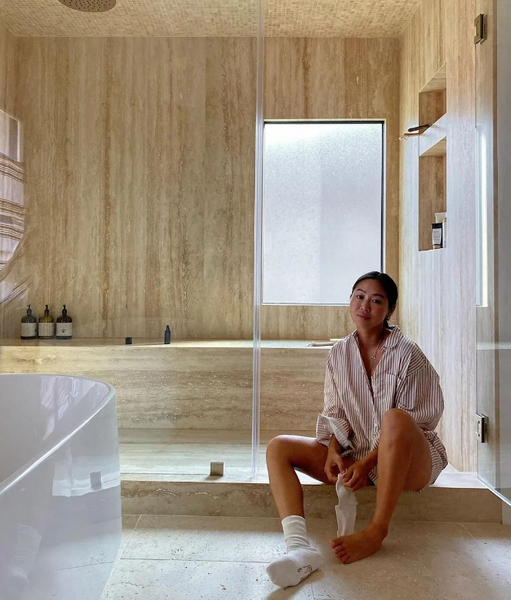 British blogger Lucy Williams and German blogger Leonie Hanne's shorts are light orange/yellow, which looks fresh and energetic. They are from Faithfull The Brand and The Frankie Shop.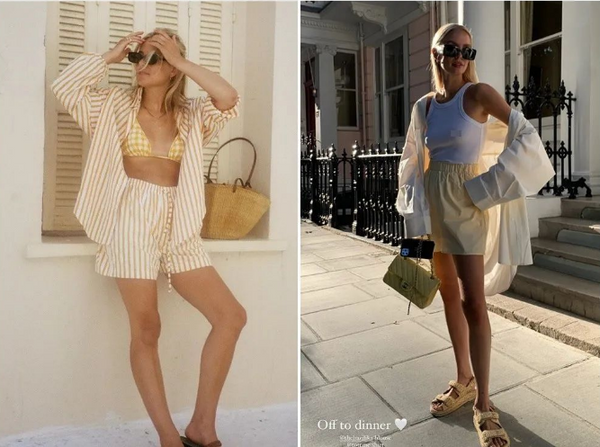 So, is this kind of loose shorts, which look slightly like boys' big underpants, a new neutral wind? This will be very cool and comfortable! If you want to wear it out more confidently, you might as well use a complete set of shirts and exquisite accessories to enhance your temperament.