Christmas gift list in 2022 | Good gift for your Best friends at Christmas
What can I give you for Christmas?
What is a good Christmas gift for best friend?
We have sorted out 18 infallible Christmas gifts for you, which are both beautiful and small, and will definitely be liked by others.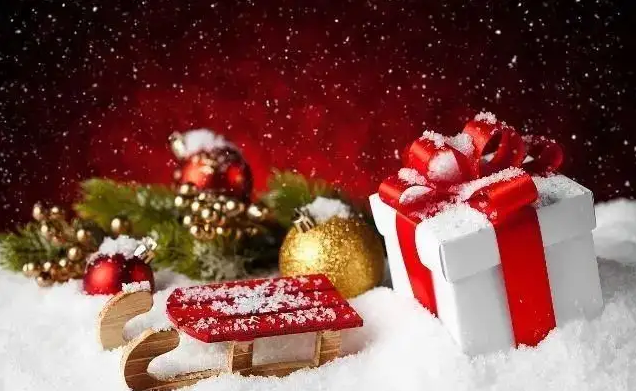 1. Apple Gift Box
Target: colleagues, classmates, girlfriends, children, company welfare
This is an error free option. You can buy an apple packaging box online in advance, or you can go to the store to buy a packaged one. One apple is too expensive.
Cloth bags are recommended, but they can't be discarded. They can be used to put other decorations or bamboo charcoal bags in the back to purify the air in the car.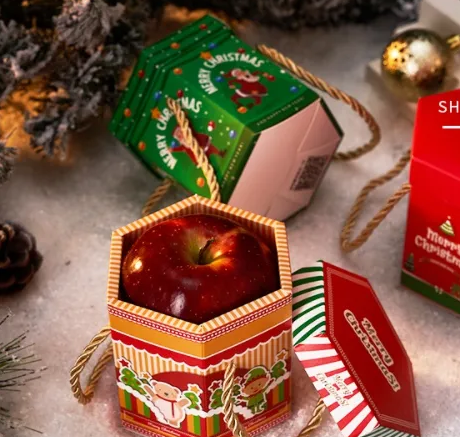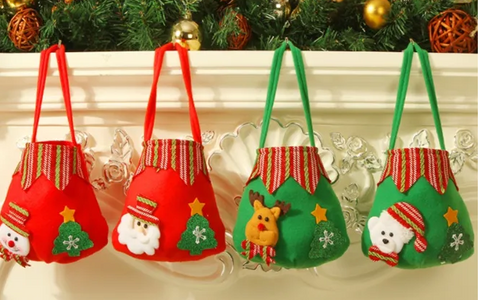 2. Christmas Hoop
Christmas Hoop
Target: female classmates, girlfriends, female colleagues and girlfriends
Girls have no resistance to this type of hair hoop. Girls have a heart pounding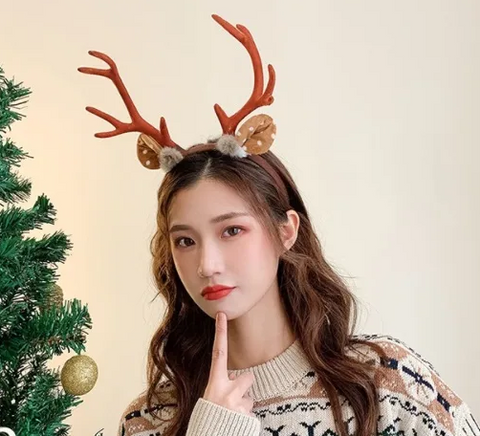 3. Christmas element silver ring/best friend combination
These are two kinds of holiday rings specially made for Christmas. The sterling silver S925 is handmade. It is divided into two different elements, one is the antler ring, and the other is the snowflake diamond ring. It's the best thing to take with your friends for Christmas Day. Now this ring combination has been sold in the official Etsy shop.
 4. Moissanite Diamond Ring
Target: Students, colleagues, wives, girlfriends, daughters, grandmothers, teachers...
The thermal conductivity of mullite is good, and its hardness is 9.25. It is not very different from natural diamonds in terms of thermal conductivity and hardness. Therefore, it is difficult to identify mullite and natural diamonds with thermal conductivity meter and hardness pen.
Moissanite is very similar to diamond in appearance, and can not be separated by the naked eye now.
According to physical properties, mullite is completely superior to diamond in terms of fire light and refractivity, and only slightly lags behind diamond in hardness. Therefore, in terms of beauty, the shininess of mullite is higher than diamond.
 5. Christmas headband/hairpin
Target: Send to classmates, girlfriends

This kind of combination is best to put in a special box, and put some red and green raffia, which is very intentional. It's a little monotonous to give someone a head rope or two alone.
6. Christmas scented candles
Target: send colleagues, send classmates, send girlfriends

The appearance of this scented candle is very good, coupled with a very soothing smell, I prefer his middle note, with a light mixed fragrance of cedar and rose, which is very sleep-inducing.
7. Christmas gloves
Target: Send female colleagues, send girlfriends

Christmas is approaching the winter solstice, which is basically the coldest time of the year. You can consider giving this kind of gloves to the little sister, which is very warm.
8. Christmas earrings
Target: Sending female classmates, female colleagues, sending girlfriends

This kind of delicate earrings is small and good-looking, and it is also very cool to wear with sisters at Christmas.
9. Chocolate gift box
Target: Send friends, colleagues, lovers

Personally think that in chocolate, Ferrero's taste and packaging are relatively nice. This kind of small gift box will not feel embarrassed even for male and female colleagues.
10. Christmas mug
Target: send colleagues, send girlfriends, send friends, send classmates

This is a Christmas thermos co-branded by Costa. Friends who usually like to make their own coffee can consider this one. It has a relatively large capacity and comes with a straw design, which is convenient for brewing and stirring.
11. Christmas blocks
Target: send colleagues, send girlfriends, send friends, send children

Now many people after 95 and 00 like to play with assembly and building blocks. After comparing Lego's Christmas building block package, I personally think that this building block music box has a higher value.
12. Cutlery Set
Target: moving in December, foreign friends who want to celebrate Christmas, friends who are getting married around Christmas, sending girlfriends, sending friends

This is more suitable for friends who are moving/renting in December or in the near future, or recommend it as a couple gift.
13. Christmas scarf
Target: Send lovers, send girlfriends

In the same way, there are also scarves, which are usually packaged in gift boxes, and then matched with some LED night lights, and the atmosphere is full at once.
14. Strawberry gift box
Target: Send girlfriends, send girlfriends, send classmates, send colleagues

Special attention: Do not buy early, try to order 2 days before Christmas, the fruit is too squeamish and easy to damage.

In addition to apples, the Christmas fruits are strawberries. The classic combination of red and green, plus the sweet and sour taste, is suitable for both men and women.
15. Hand account gift box
Target: Send leaders, teachers, colleagues, business gifts, friends
16. Mulled Wine Gift Box
Target: Send girlfriends, send girlfriends, send colleagues, send friends

I drank this red wine at a friend's small Christmas party last year. It tastes sweet and is more suitable for girls. The key is his packaging is the kind of Christmas sweater design, very suitable for the occasion.
17. Champagne gift box
Target: Sending colleagues, sending leaders, going to foreign friends for Christmas, sending friends

Christmas is not complete without champagne. If you are going to a friend's house for Christmas, you can consider sending this kind of champagne set. It has a light fruity fragrance, moderate sweetness, rich bubbles, good taste after iced drinking, and low alcohol content. Drinking at a party with friends has the atmosphere without being overwhelmed by the high alcohol content.
18. Christmas blind box
Target: Send girlfriends, send girlfriends, send classmates, send friends

Too many young people like the surprise of opening blind boxes. Generally, some limited editions can be opened in Christmas blind boxes. My personal recommendation is: Bubble Mart and tokidoki.