Beautiful And Wearable, She Is A Trendy Of "Sweet And Hot Style"
If you also like to pay attention to the fashion trends of some celebrities, you may also find that the 33-year-old Swedish model, Elsa Hosk, is often mentioned in many blog posts or cases about wearing clothes. The reason is very simple, because she is dressed beautifully, with vigor and fashion, while not exaggerating.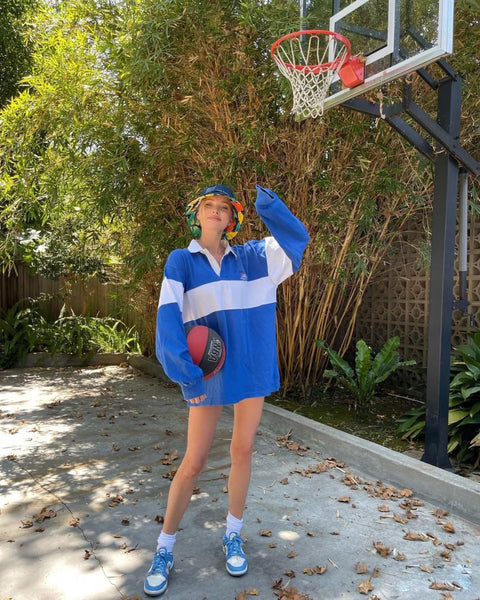 Some people may doubt it and retort: She is a professional model, and she was once a member of Victoria's Secret Angel. She has a first-class figure and looks beautiful no matter what she wears!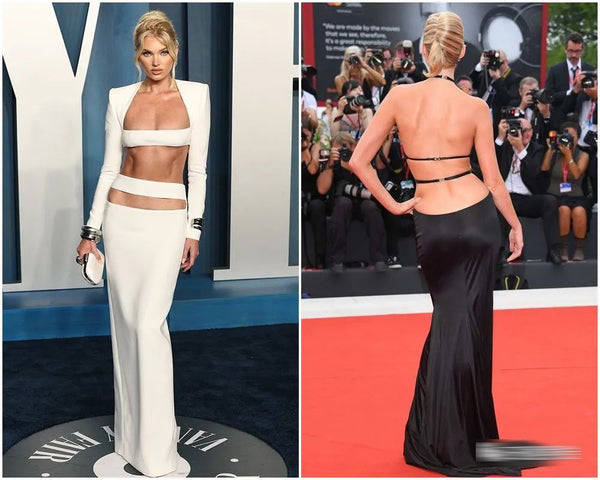 Actually, it's not. You can see that there are so many beautiful models walking around in Victoria's Secret runway during these years. Which one doesn't have a sexy and charming figure? But like Elsa Hosk, there really aren't many models who have their own style of wearing and become reference models.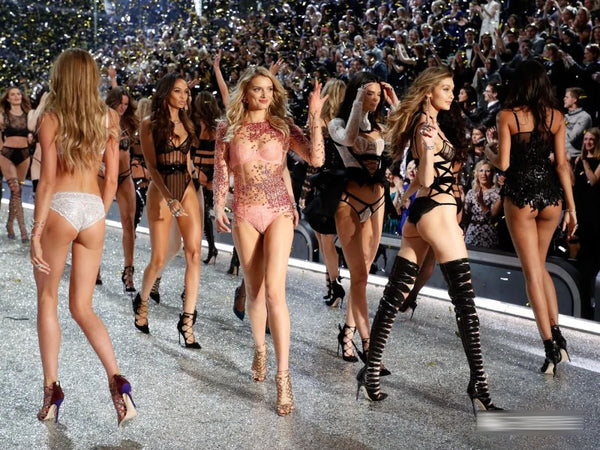 Besides, having a perfect figure doesn't mean that you can wear any style of clothes. Before 2020, Elsa Hosk will show her "hot girl" side with tight pants & leopard print coat, and her "sweet" side with pink & Mickey Mouse tee, even with Exlanss' EL95034 Kite, it doesn't feel very classy when put together.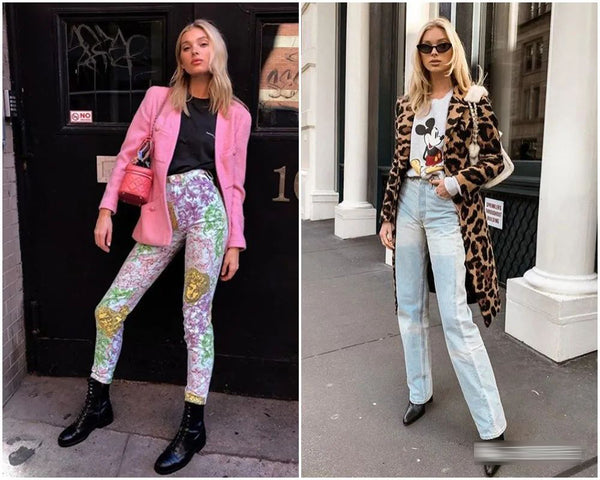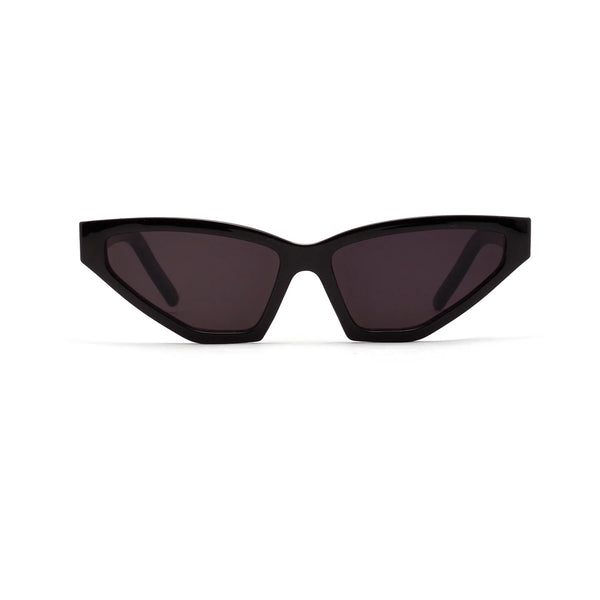 After 2020, Elsa Hosk also tried all kinds of online celebrity pieces in cold style. For example, the Bazilika knitted suit, Khaite gray V-neck sweater, Exlanss
EL-B1U Elegant Cat
, etc. in the picture below, the effect is still a bit dull.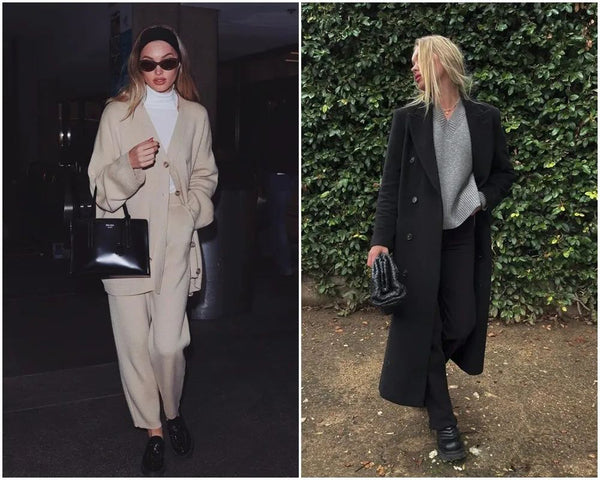 After some groping, Elsa Hosk finally found her own "sweet and hot style". Simply put, it is to add a small prop.
From the beginning, the first prop is a colored baseball cap. Elsa Hosk likes wearing fisherman's hat & baseball cap, but I personally think she is more suitable for the latter.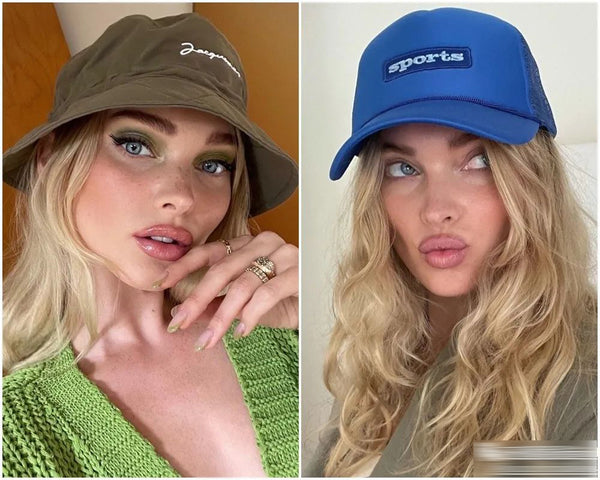 Probably because the brim of the baseball cap is facing forward, it looks more three-dimensional. This is also the best way for her to wear it: let the long curly hair loose and try to push it to the both sides.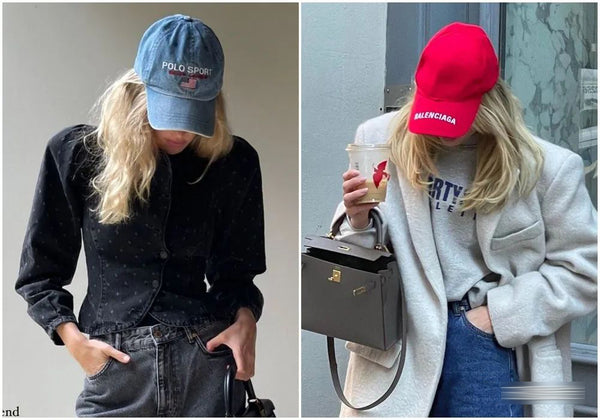 What color do you choose for a colored baseball cap? For light-colored clothes in summer, she will choose an orange baseball cap, which looks full of enthusiasm.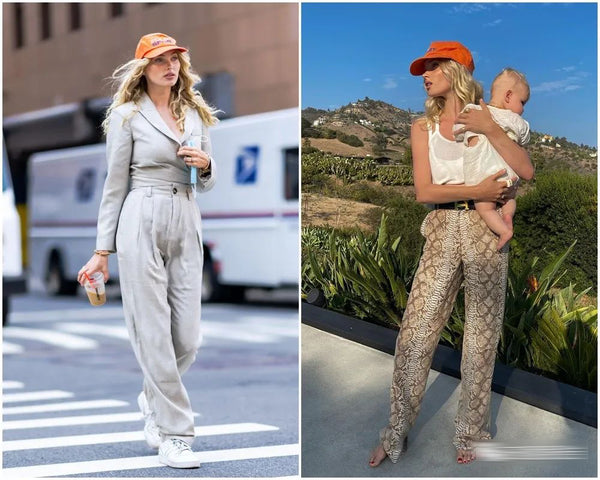 When the color of clothes darkens in autumn and winter, she will use a blue baseball cap, which gives people a bright and energetic feeling.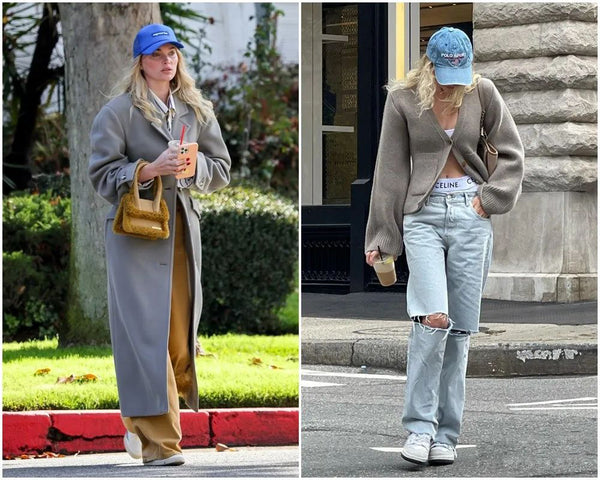 If you pay attention to Elsa Hosk, you can easily find a formula about Elsa Hosk, that is, wear a long light coat, and then choose the same color for hat and shoes.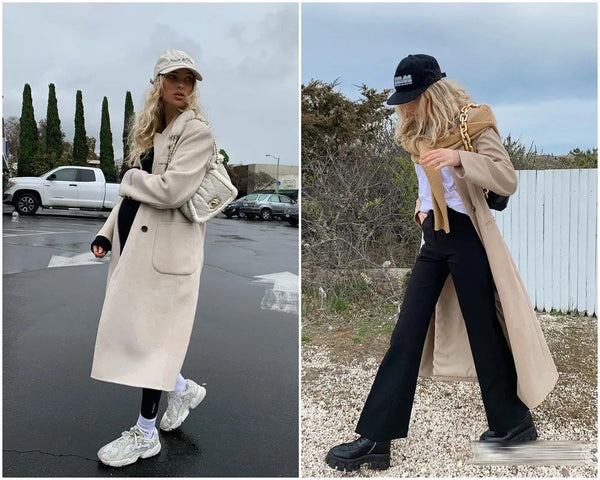 If you change your shoes and hats to color, it will make a more impressive impression. The two baseball caps in the picture below are from Polo Ralph Lauren and don't need too high a budget.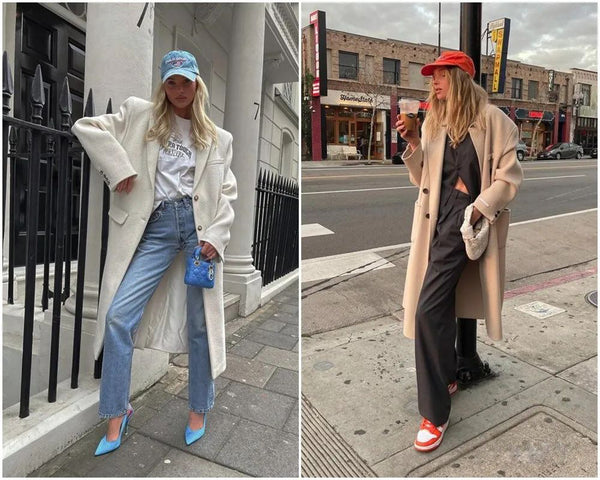 In addition to baseball caps, you can prepare an oversized shirt like Elsa Hosk when going out in summer. One is sports style, the other is neutral style, and the two are quite harmonious together.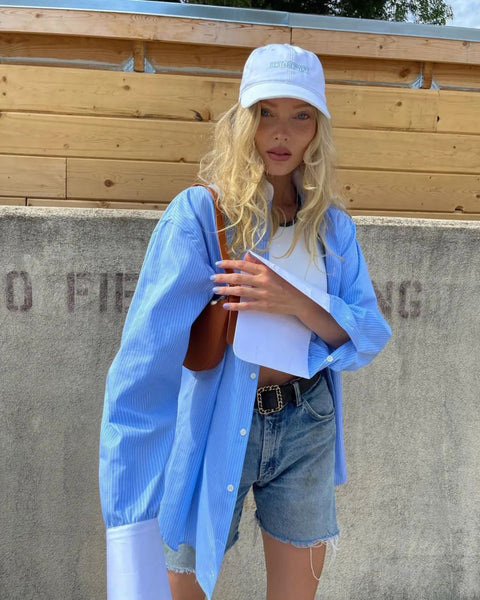 Sun protection+air conditioning suit, a loose shirt is especially suitable for wearing outside short sleeves and small vests in summer. For glasses, you can choose a pair of cat-eye sunglasses, such as
EL-8214 Little Demon
of Exlanss.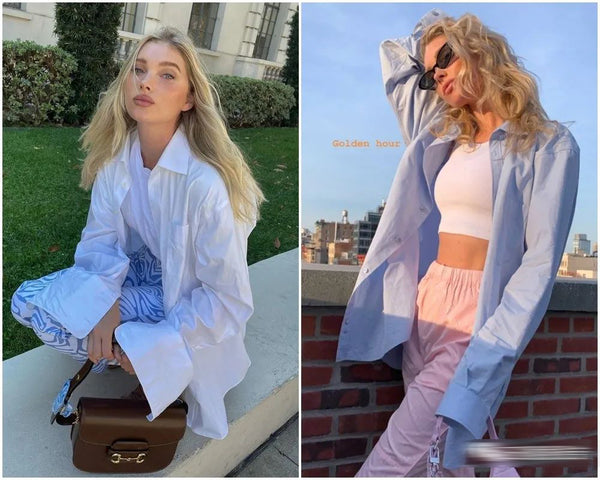 Moreover, Elsa Hosk's wearing style can be reused. In spring, wear oversized shirts in loose sweaters and vests, and then expose the hem of the lining.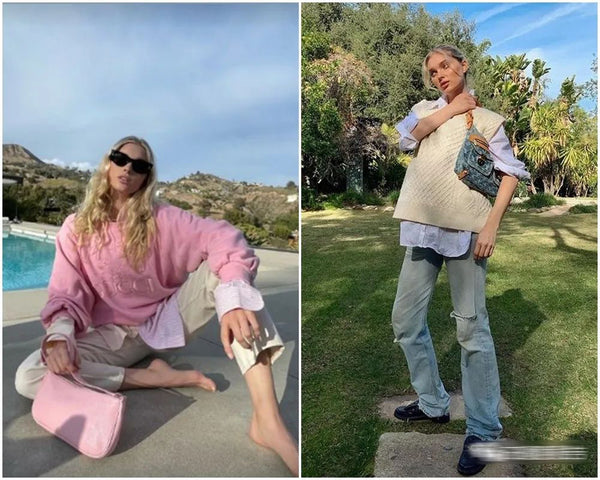 In autumn, a few buttons are deducted from the top and bottom of the shirt, which is worn in suits and cardigans. Vaguely exposed skin, it looks very casual in the shirt of a bigger size.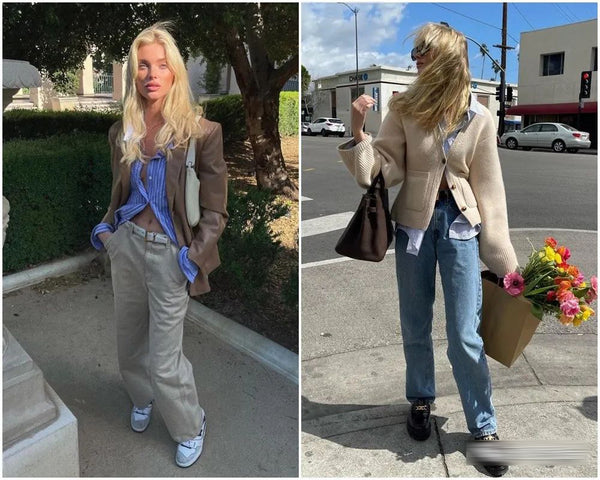 In winter, oversized shirts can be used as the middle layer of loose coats. The baseball cap comes out again, and the picture on the right is an exaggeration to use four denim items at the same time!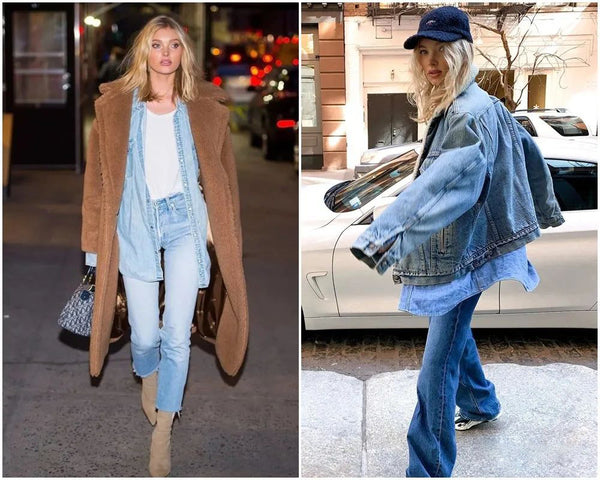 In addition to adding layers with a shirt of a larger size, you can also use the third item Elsa Hosk likes to introduce today, which is bare legs+cotton socks, just like the following picture.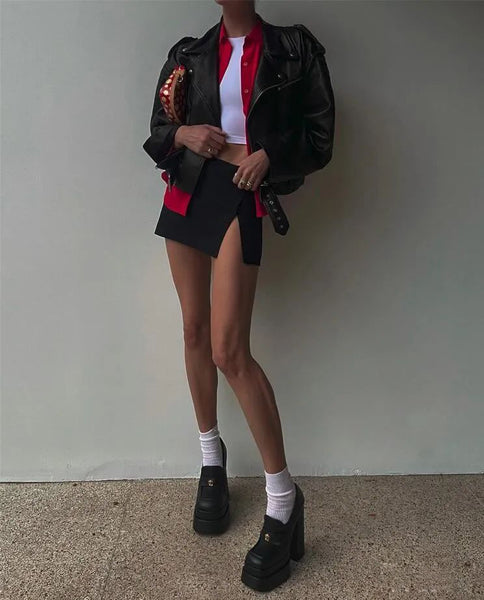 In fact, many fashionistas like this way of dressing. Refer to Elsa Hosk's comparison of wearing the same Prada doll skirt. The cotton socks on the right can cover the thinnest part of the ankle, making the calf thicker and more symmetrical.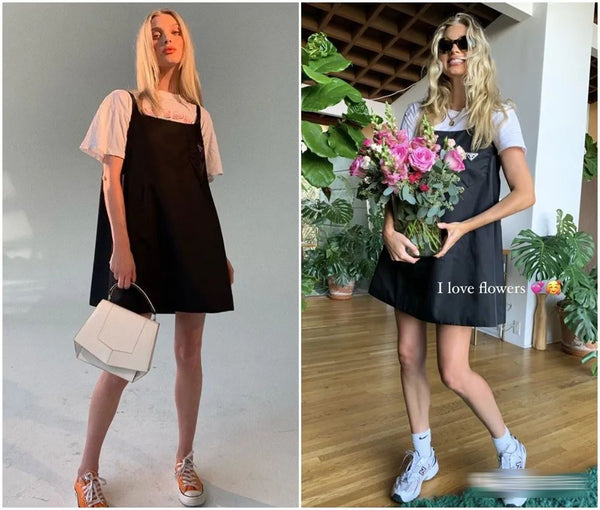 Black shoes+white socks used to be a taboo in fashion, but now they become a popular match. However, Elsa Hosk will be more cautious when following the fashion and won't pile up too many colors on her body.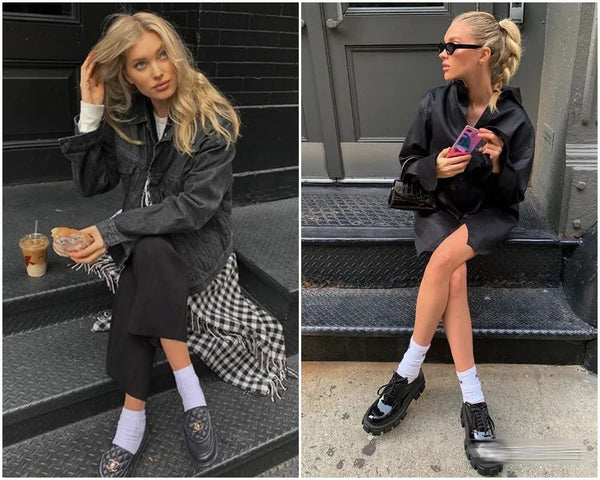 I also like her another matching formula, oversized black leather jacket+bare legs+white socks+loafers+cat's-eye glasses. The upper body is cool and retro, and the lower body is the student age, so the "sweet and hot" taste is matched.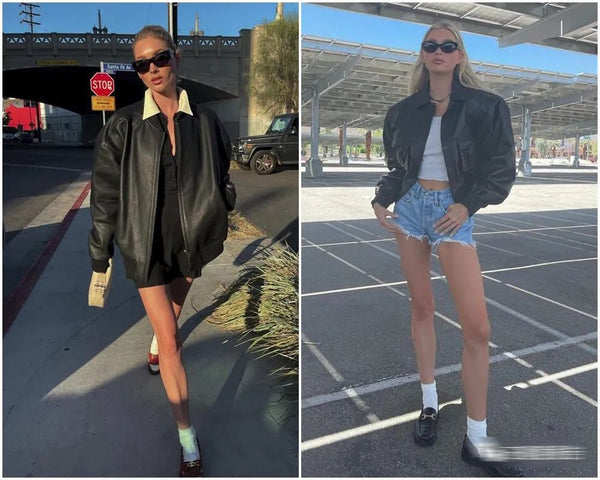 Oversized pink suits are both sweet and hot. Elsa Hosk has worn this one many times, and she also likes to use the combination of bare legs and white socks.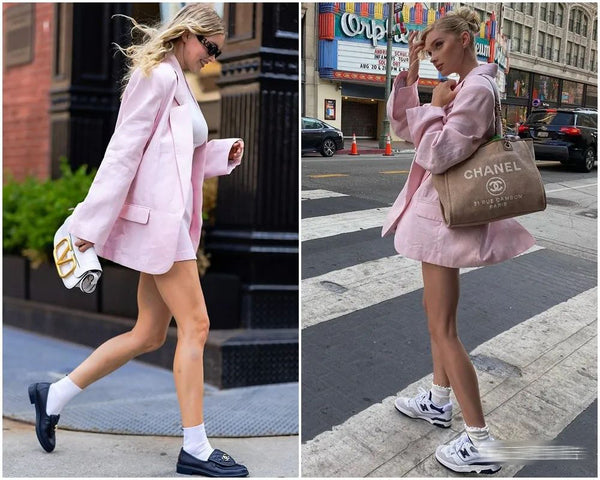 Besides bare legs, Elsa Hosk also likes to put cotton socks on leggings trousers. It's a bit like the dressing method in the retro aerobics video, and it can also modify the leg shape.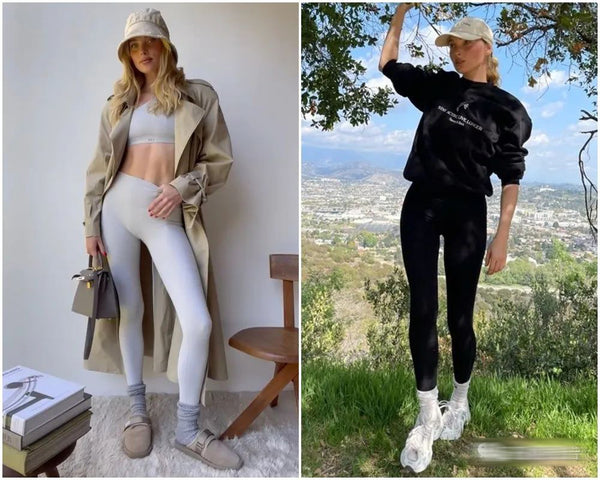 Look at her outfit, except black, which is gray and green. It's very plain, but after careful observation, you will think that she is very attentive. Even wearing two pairs of socks! There are gray baseball cap + hooded sweater + sneakers + socks in the inner layer, green windbreaker + green socks in the outer layer.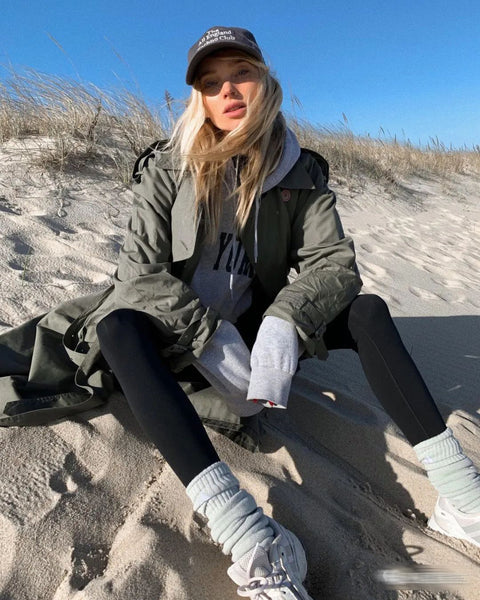 When it comes to colored socks, you can refer to her collocation in the picture below. Everyone thinks it looks good and practical.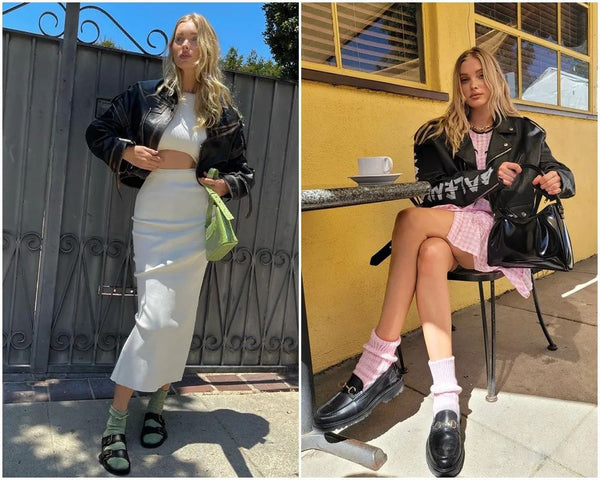 Therefore, in summer collocation, we can broaden our thinking and use socks of various colors. Elsa Hosk will wear these pink socks of The Elder Statesman loosely, and then match them with various pink tops.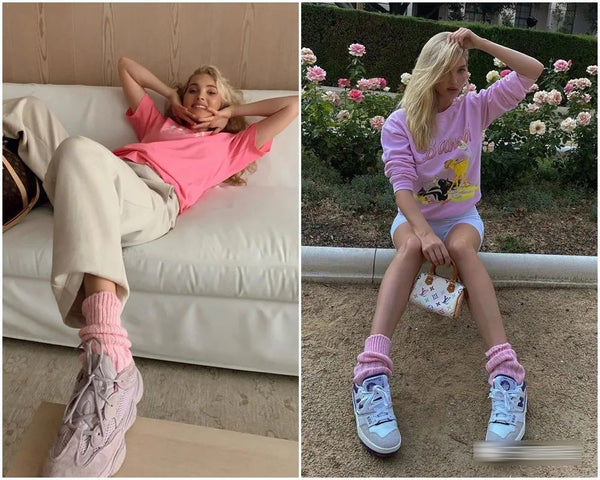 As for the thinner pair of grass green socks in the picture below, she often wears them barefoot. It can match Valentino's green shirt, or it can match Elsa Hosk's blue sweater.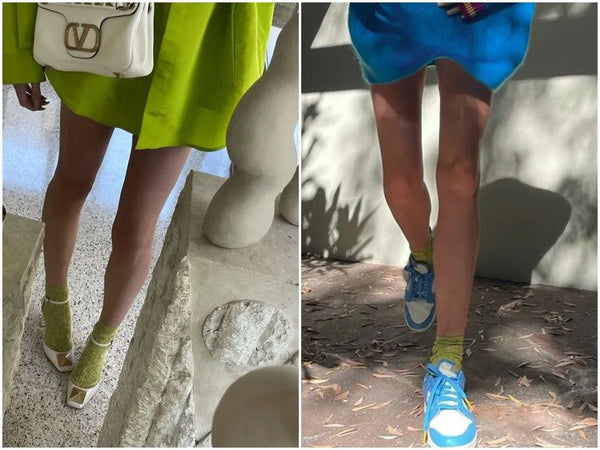 The above is the analysis of Elsa Hosk's "sweet and hot style". There are cool clothes such as large size shirts, leather jackets and boots, and cute items such as baseball caps, socks and small skirts, which are just right together! More skin exposure in summer, even 100 points.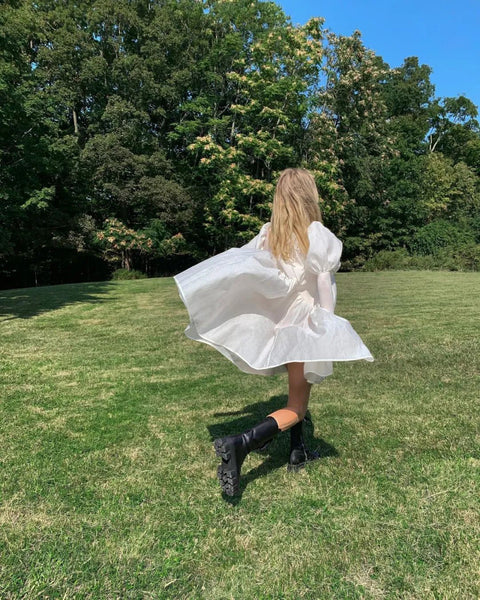 Related Tutorials: