Are Bamboo and Wood Sunglasses Good Quality?
Article summary: This article focuses on the analysis of this year's hot market of environmental protection glasses - bamboo and wood sunglasses, describes the advantages of bamboo and wood polarizing sunglasses and the manufacturing process, and gives you a pertinent suggestion.
Bamboo and Wood Sunglasses Market Analysis
Bamboo Sunglasses Making Process
Why choose wooden frames?
Bamboo and Wood Sunglasses Market Analysis

The design of popular sunglasses exclusive to hot summer, feel cool and refreshing.
In summer, people will wear a pair of sunglasses to go out, so that they can resist the harsh sunlight and protect the eyes. It can block glare and make the vision clear and natural. It is generally suitable for outdoor sports such as driving, fishing, going to sea, mountain climbing, cycling, skiing, etc. And now wearing sunglasses is also a kind of decoration of clothing, which will increase the development of the sunglasses market. Let's introduce the situation of a popular sunglasses made of bamboo. It will feel very cool to wear. Let's take a look. .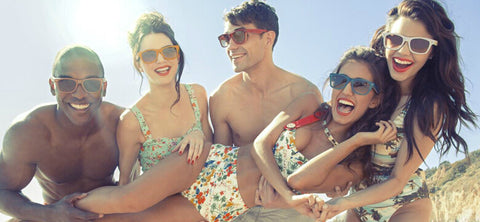 Exlanss Sunglasses, popular sunglasses with full bamboo frame.

Bamboo sunglasses by Exlanss, handcrafted from fast-growing bamboo. The glasses are very light and thin as a whole, very comfortable to wear, and bring you a refreshing summer style.
The frame is made of bamboo, and it is also equipped with an excellent bamboo tube or small wooden box packaging. Wearing it, it is ultra-light weight, resistant to falling, and durable. The overall concept of combining environmental protection and fashion is highlighted. You are an environmental ambassador and a fashionista.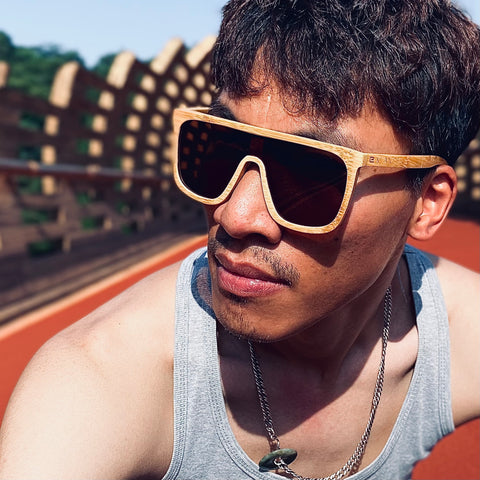 In recent years, bamboo and wood sunglasses will gradually be sought after by enthusiasts, so now wooden sunglasses are also another popular trend.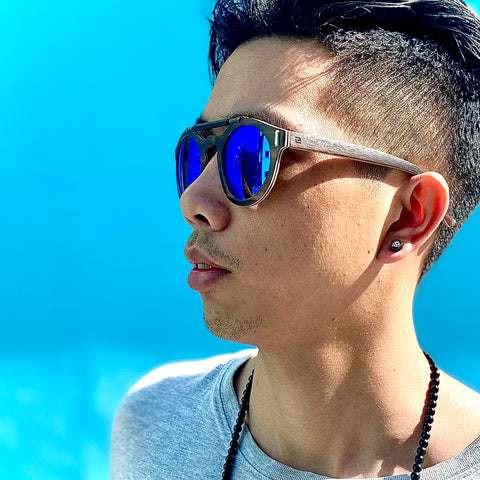 What do fashion accessories sell in summer? There must be a place for sunglasses in the list of popular models! But what kind of models are easy to sell, how can they appeal to buyers, and can maintain product differentiation? As far as 2022 is concerned, wood-frame sunglasses are definitely The highlight, J5, one of the creators of Exlanss eco-friendly sunglasses, has been visiting Instagram in the past few days and found that both Hollywood stars and street hipsters have begun to wear wood-framed sunglasses.

Which countries are wooden sunglasses more popular overseas? What are the most popular styles?

Overseas fashion trend of wooden sunglasses

1. Appearance features:

Wooden sunglasses are mostly made of solid wood as the frame material, generally walnut, oak, etc., but also bamboo, with natural wood grain, zebra pattern and other patterns. Glasses cases are generally made of bamboo tubes.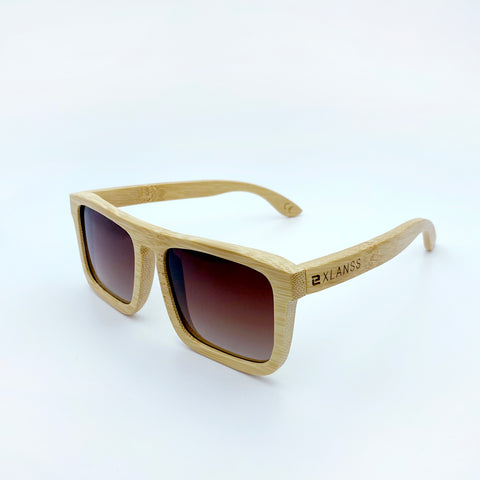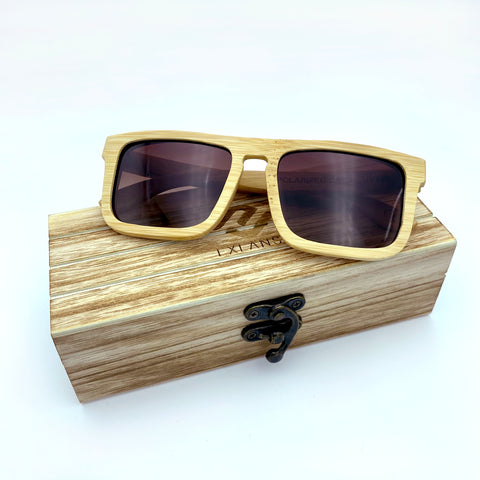 There are many people searching for wooden sunglasses in the United States, Canada, and the United Kingdom, and the market demand is large.

2. Which wood frame sunglasses are worth selling?

Check out the best-selling styles from these popular celebrities and fashionistas on Instagram.
The peach heart is very special.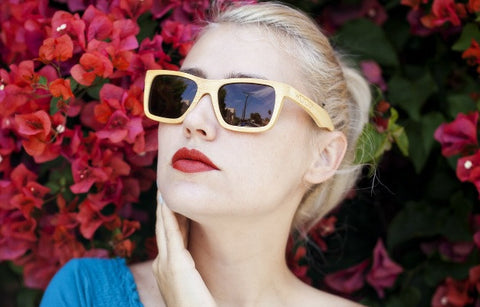 This pair is said to be Exlanss, made of bamboo, so it should be very light.

Bamboo Sunglasses Making Process

One of the most famous products of Exlanss is the bamboo sunglasses. The bamboo joint is used by Exlanss to a great extent, and this technology is also fully utilized in the sunglasses. Bamboo Sunglasses products use natural bamboo details, and laser Exlanss brand logo on the temples and glasses case, making the glasses more unique and classic. How exactly is it made? Let's take a look at the production process together!

Material selection

Each pair of sunglasses is assembled with the unique craftsmanship of professional craftsmen. In the initial stage, the craftsmen will draw the simplest glasses design drawings by hand, and then convert the flat effect into a three-dimensional effect, in which the proportions and values ​​will be accurately calculated and adjusted, and finally a perfect geometric shape is achieved.

Polished

The production process of eyeglasses starts with the front ring of the frame and the temples, through bending, welding and hand-polishing the metal contour, and finally forming the desired frame shape. The manufacture of the lenses also involves a variety of different fine processes, from shaping to etching the Exlanss brand logo, demonstrating extraordinary skill.

First draft of design

As a historic material used by Exlanss artisans since 1947, the treatment of the bamboo is the key to the realization of this special pair of glasses. The bamboo joints used on the product are the result of careful selection for size: only the smallest bamboo sizes can be used for implantation in eyeglasses.

Design diagram

Every detail is treated with the most meticulous method, which best interprets the tradition of excellence that Exlanss has always adhered to.

Heat treatment

The skilled bending process ensures the perfect presentation of the eyeglass frame, while during the heating process, artisans take care to ensure that the moisture of each bamboo link is removed, while giving the bamboo its unique soft hue. To protect the bamboo knots from the weather, each bamboo knot is waxed, giving it a longer lifespan.

Lens inlay

Assembling the components is the final step in the fascinating production process, combining the bamboo joints with the metal frame and lenses. After polishing, the glasses undergo a quality inspection: the lenses and frames are checked precisely, the mechanics of the temples are checked, and the spring hinges are adjusted.

Fixing screw

The Exlanss Bamboo Sunglasses collection is crafted with meticulous handcrafted craftsmanship at every step of the production process. Skilled technology, unparalleled expertise, and long-term quality control ultimately ensure perfect details and quality products.

Why choose wooden frames?

If you're looking for a great pair of prescription eyeglass frames, there's a wide variety of frames to choose from. It can be a daunting task when it comes to choosing the lens and frame materials for your prescription glasses. If you're bored with plain polycarbonate or metal frames, wooden glasses can be a great experience. Especially for experienced prescription eyeglass owners.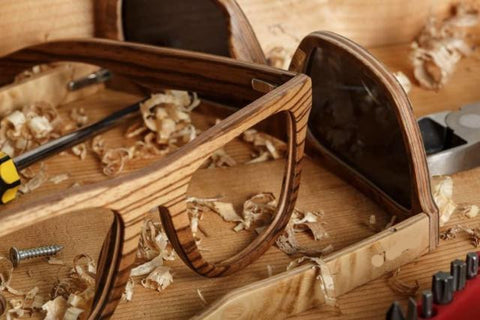 Wooden Glasses Show Your Style

Often, plastic or polycarbonate frames come in bright colors. This causes people's attention to be drawn away from the face. However, wooden frames will naturally blend into your face. One of the advantages of wooden glasses is that they enhance your style without bringing too much attention to yourself. Thus giving you a very pleasing authentic look. It's almost like magic.

Wooden glasses are more environmentally friendly

Only someone with a wooden frame can say that my glasses are eco-friendly. Of course, you can use eyeglass frames made from waste plastic or vegetable oil. But plastic doesn't break down over time like wood does. Polycarbonates are even worse because they break down further and produce harmful carcinogens.

Wooden frames are by far the most eco-friendly eyeglass frames you can buy.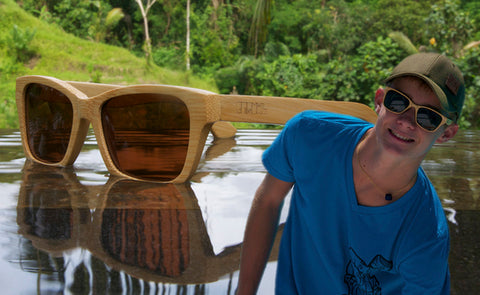 Wide range of frames to choose from

When buying polycarbonate or plastic glasses. People usually only pay attention to the color. Since the material in question is more or less consistent. But one of the great things about wooden glasses frames is that they give you a variety of materials. Purely based on appearance and quality.

If you prefer, you can also buy exotic wooden glasses frames made from fallen trees or rare woods for an extra fee.

Bamboo, for example, is a wood with rings that naturally grow on its bark.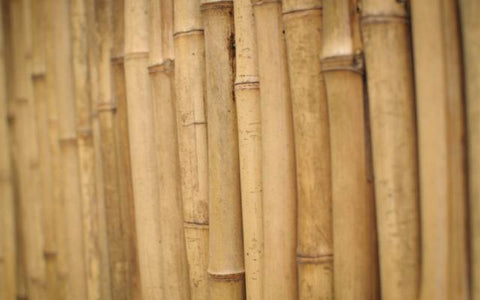 The heartwood is purple, and she comes from the oldest trees. There are very few now.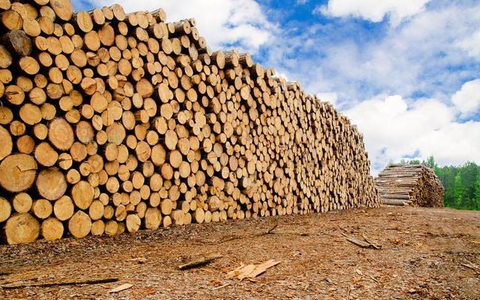 Fallen millennium redwood trees are reused to make wooden glasses. This is the perfect piece of wood for someone who loves both trees and the land.
Related articles:
The difference between polarized and unpolarized Sunglasses
How to Choose the Right Sunglasses Lens Color
Are Bamboo and Wood Sunglasses Good Quality